I did it! I ordered my Christmas cards. This will be the first year in a long time that I send out cards. I usually plan on it but wait to long and give up. I am so excited that I am on top of things this year (Thanks to Shutterfly).
Take a look...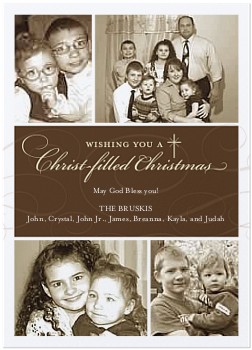 Christ Wishes Religious Christmas Card
Go check out their cards, there are some great options...
Shutterfly